The COVID-19 pandemic has the world thinking differently about personal hygiene. To prevent the spread of the infectious coronavirus, governmental agencies and global health organizations recommend regular handwashing, sanitizing property, social distancing, and wearing cloth face masks while in public. Taking it upon yourself to diligently sanitize surfaces where the virus resides is imperative.
According to a CBS News report, coronavirus can survive on some surfaces such as glass, plastic, and steel for up to 28 days. Studies have also found it to stay on the skin for 11 hours after making initial contact with an infected person. Asymptomatic people may spread the virus without knowing that they have it, which is yet another reason to up your disinfecting game with sprays, wipes, and gels meant to kill germs upon contact.
Thinking about the many surfaces that you come into direct contact with daily can help you stay on top of a rigorous cleaning regimen. If you work in a shared space with people from households outside of yours, it's essential to do everything you can to prevent the transmission of COVID-19. With data proving that the virus can live on surfaces for hours to weeks at a time, it makes sense to exercise caution when entering an environment where other people gather.
How to Prevent Catching and Spreading COVID-19
To combat the virus, use the Centers for Disease Control and Prevention and the World Health Organization's recommendations for hygiene and rigorously cleaning personal belongings such as clothing, face masks, steering wheels, door handles, smartphones, and computer keyboards. You also want to invest in items that can be easily washed and sanitized. Electronic devices that are anti-microbial and waterproof make cleaning fast and effective.
Staying home when you don't feel well, monitoring COVID-19 symptoms closely, and limiting contact with people outside your household can also be tactics that you implement during times of high health risks. Refraining from gathering in large groups, attending public events such as concerts and sports games, and having your groceries delivered instead of going to the store to purchase them are other ways to keep you and your family safe. Staying on top of the CDC, WHO, and state recommendations for combatting the virus allows you to adapt your lifestyle accordingly. It provides you with guidance that helps you navigate your daily schedule safely and conveniently without fear of becoming infected and infecting others.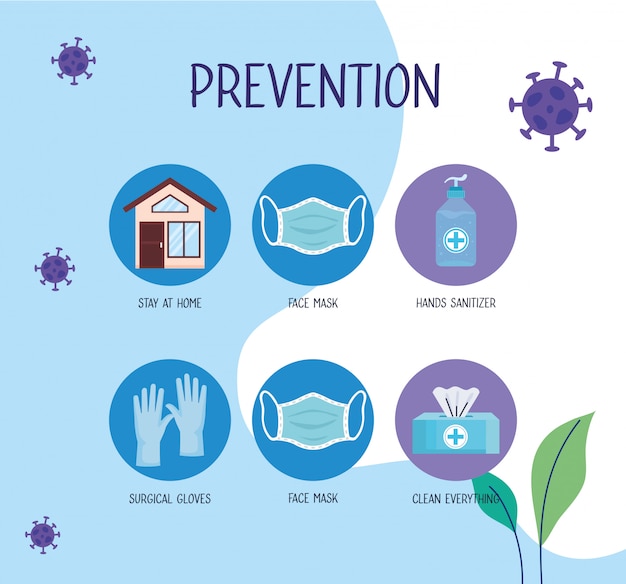 Invest in Products That are Easy to Clean and Sanitize
Azio keyboards are a safe and convenient option to use during a global pandemic. Two versions exist to accommodate your needs. There is one version for Windows users and another for Mac users. Both are waterproof and antimicrobial, making them easy to clean and germ-resistant. During times of high stress, such as a global pandemic, it's reassuring to know that you can safely use a keyboard daily without fear of catching the coronavirus.
Our keyboards are unique in the way we manufactured them. We used an anti-microbial powder made of silver glass as a way to keep bacteria from building up on the keys. We sealed the electronic board to make it possible to wash the keyboard with water without destroying it. It's yet another form of protection against COVID-19 and other viral infections and diseases.